Custom Shift Knob
Challenge round: design a comfortable shift knob that can sit in the sun all day, be comfortable, look good, and not take forever to design. I got around all of those except for the last… This project was a real challenge when it came to fitting in with the rest of the manufactured parts in my car, with 3 separate parts that bolted together with a snug fit around the gear shift. It included slide-in nuts for effective machine screws, a cavity for a large ball bearing to give it some weight, a snug fit sleeve that wouldn't let the knob twist off, and leather stitching to show me how hard it is to work with leather. Here's a picture of it, exploded without the stitching.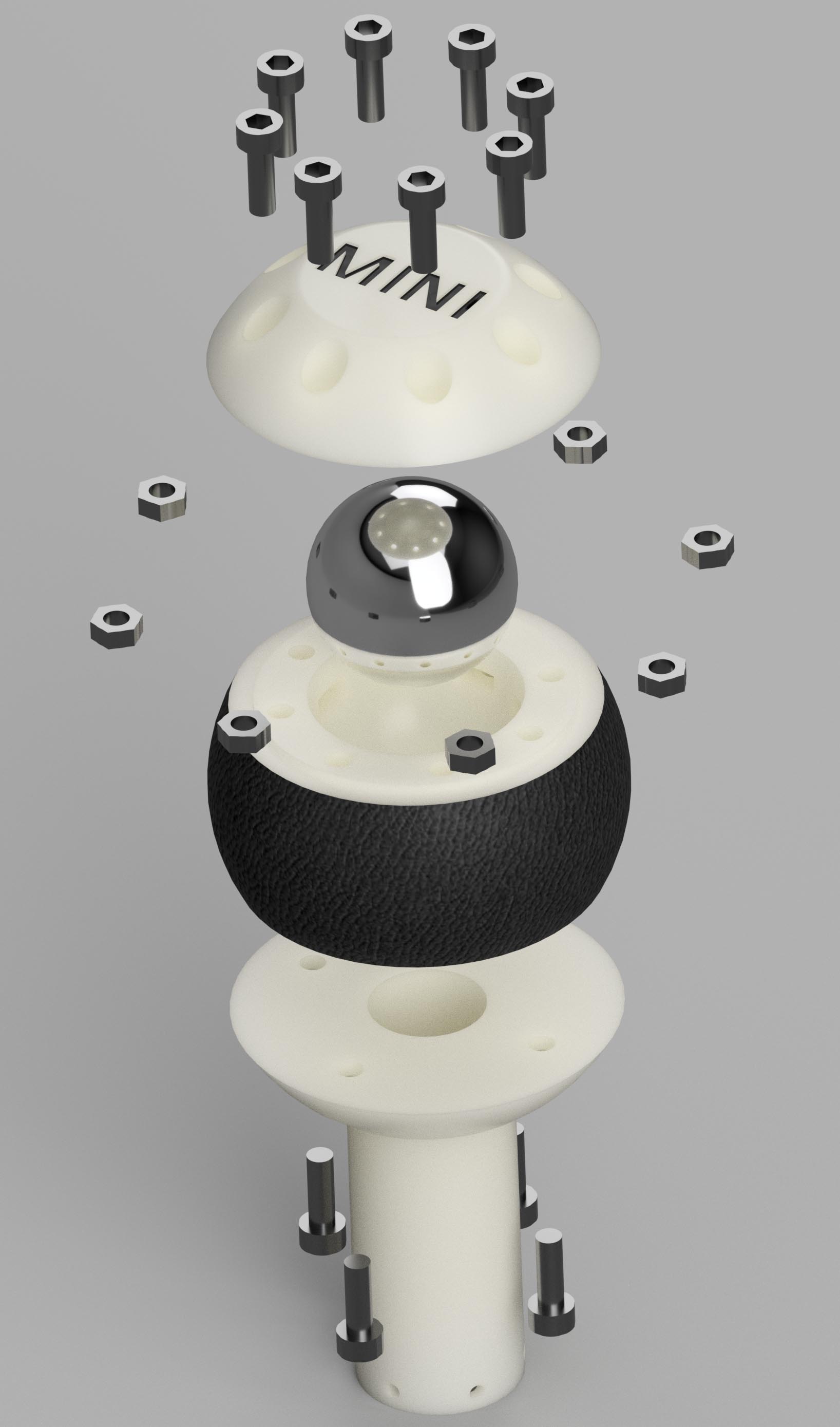 And here it is after 10 months of being in my car.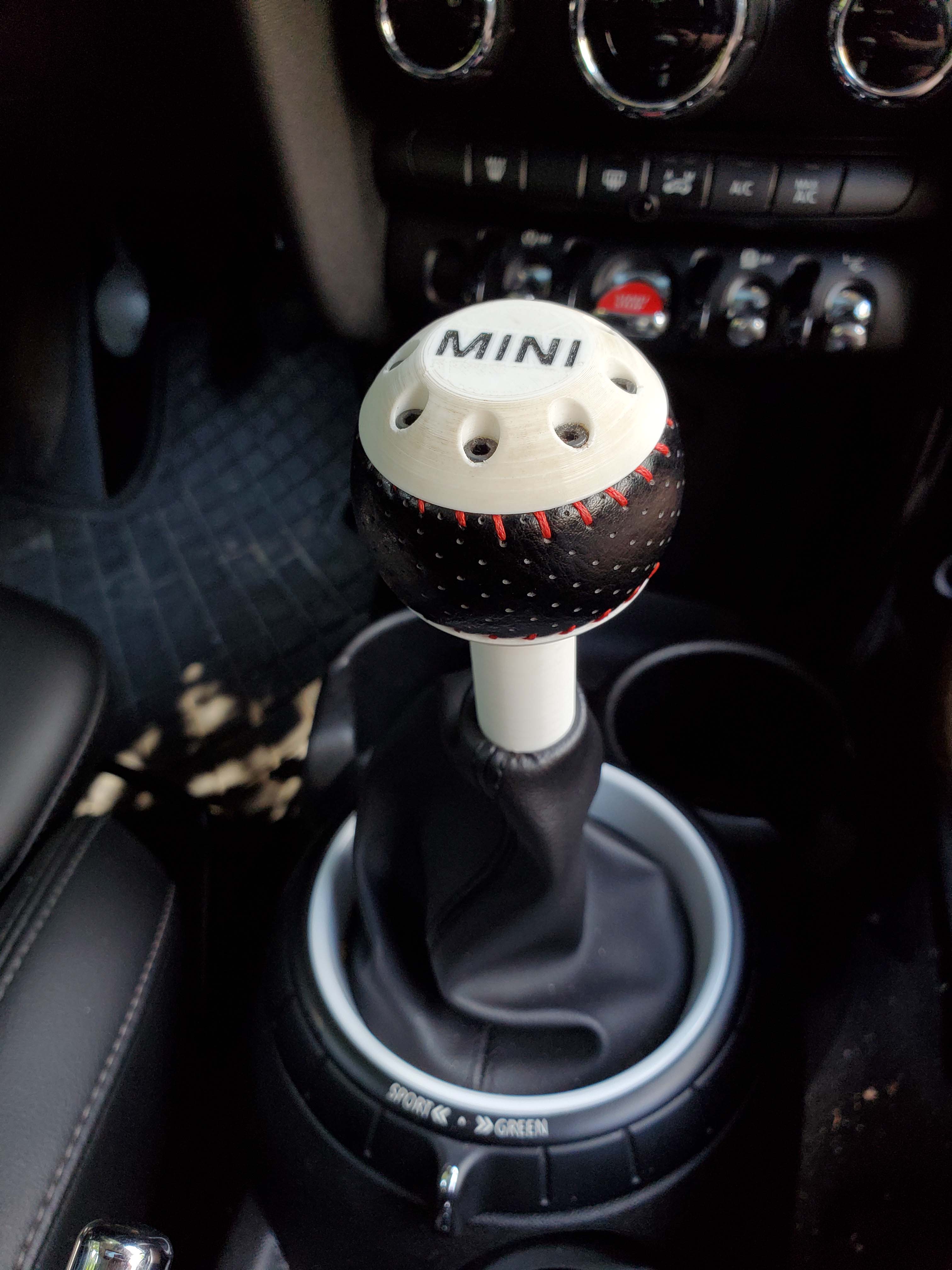 2021 update: I still use it! Only thing it has needed since install has been cleaning it a few times.